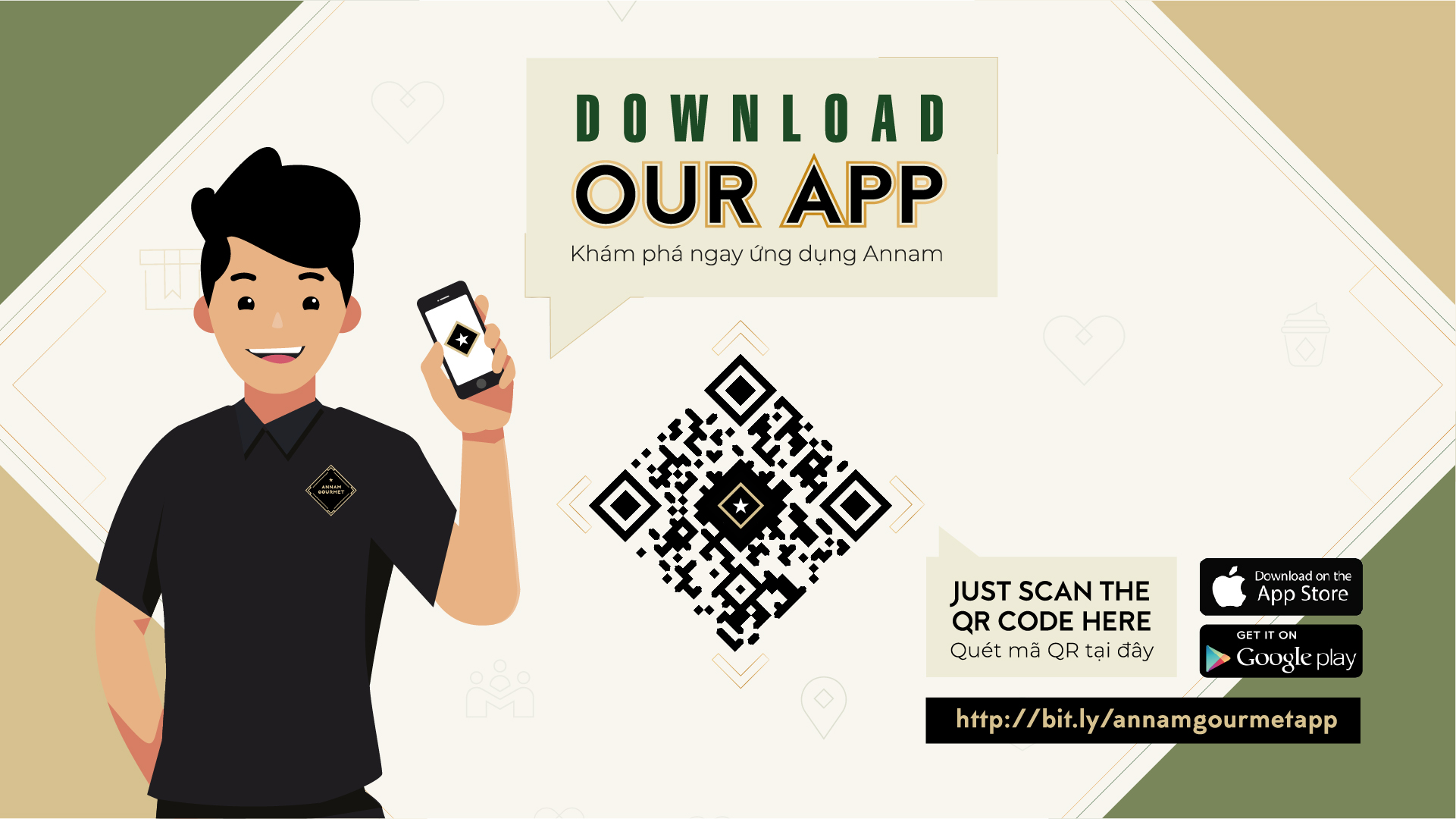 LAUNCHING ANNAM GOURMET APPLICATION INTEGRATING THE NEW MEMBERSHIP PROGRAM WITH MANY OUTSTANDING BENEFTIS
Always listening to customers' opinions to improve and develop, Annam Gourmet launches a membership program with many improvements integrated in the completely new and more convenient application, helping gourmets enjoy the highest benefits when shopping at Annam Gourmet stores.
No need to use a physical card when shopping
Track and redeem points to receive deals through the application
Receive the earliest news and promotion notifications
Accumulating points on the application is more attractive than ever when you only need 50,000VND to get 1 point. In addition, you also get more bonus points when completing the following actions:
Complete personal information: 20 points
Sign up to receive preferential information: 10 points
Fill out surveys from Annam Gourmet: 10 points
Refer a friend: 100 points
Make a donation: 1000 points
You can download the app directly at the LINK HERE or through these steps:
FOR IOS USERS:
Step 1: Open the App Store app
Step 2: Search for the application "Annam Gourmet"
Step 3: Click "Get" to start downloading the app.
FOR ANDROID USERS:
Step 1: Open the Google Play app
Step 2: Search for the application "Annam Gourmet"
Step 3: Click "Install" to start downloading the application
FAQ
Please refer to and get your questions HERE.
If you need more support, don't hesitate to contact our Customer Service at customerservice@annam-gourmet.com and via hotline: 𝟏𝟗𝟎𝟎 𝟔𝟑𝟔𝟒𝟑𝟏 or inbox Facebook page of Annam Gourmet.