It's an honor of Annam Gourmet to accompany and leave good impressions for female customers from many countries with different backgrounds and ages.
In particular, Annam Gourmet also received many intriguing sharing from customers about women in this lovely March. Please join us to see details of the interview and leave us a comment of your thought!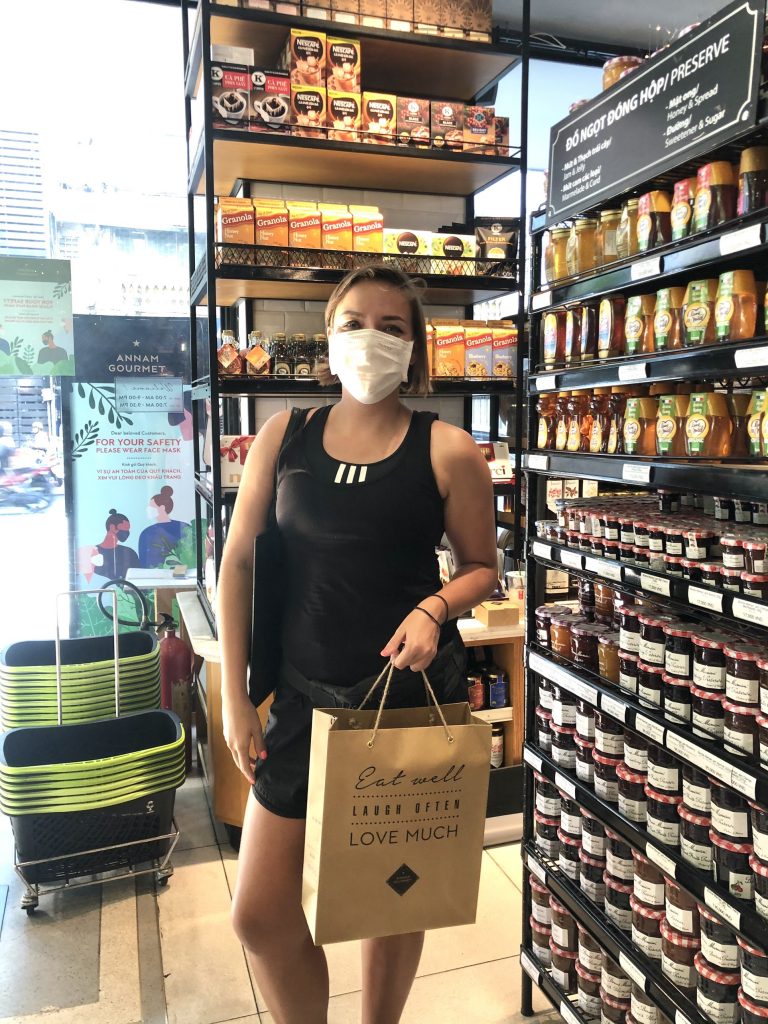 Ms.Korey Grextom – English Teacher
Q: What do you like most about Annam Gourmet?
A: Well, I like the fresh products and the cheese selection. I can't get that anywhere else. When I came here, I always buy meat and cheese.
Q: What is your most breakthrough moment in your life? And why?
A: Breakthrough? I guess when I became a teacher. Well, when I was at school, I didn't think that I'll become a teacher, I thought I would do something else. A couple of years ago, I started teaching English and I quite enjoyed it.
Q: What are the most challenges that women face nowadays?
A: I think safety. Just being careful when we go out and try not to be a victim by using fanny packs, texting friends when I'm out, and give them my location.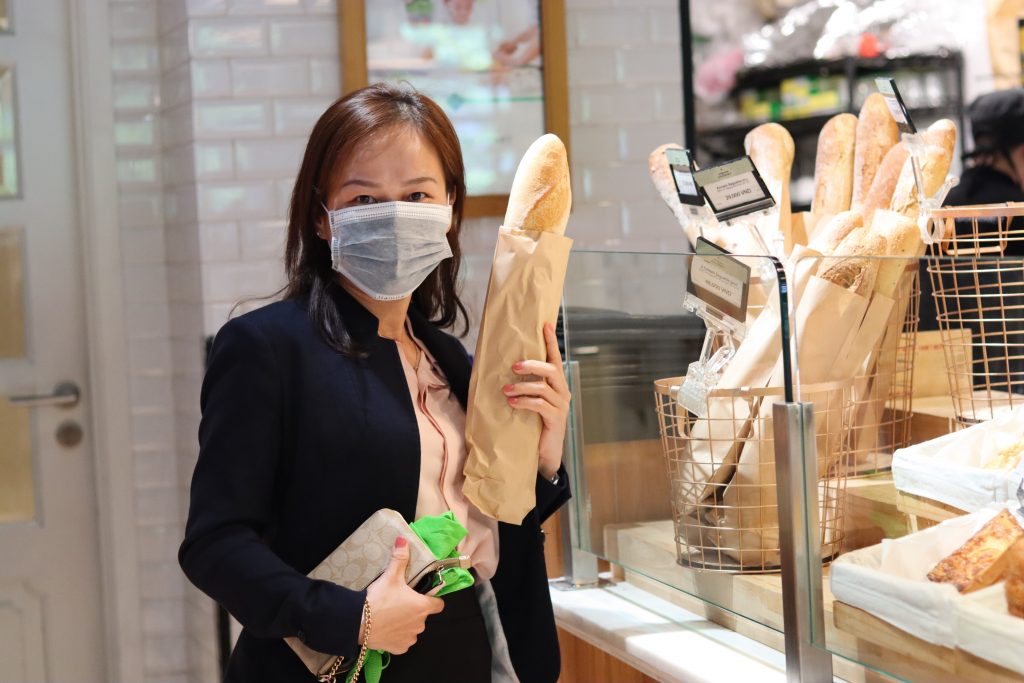 Ms.Vu Thi Hong Thuy – Office Worker At Vietcombank Tower
Q: What do you like when shopping at Annam Gourmet?
A: I care about the freshness of food, that's why I choose Annam Gourmet. Besides, the green campaign at the store has partly helped me become more aware of saving the planet, bring my bags when shopping to reduce plastic bags to the environment.
Q: What difficulties are you facing in life?
A: Difficulty is something that everyone encounters for sure. I think balancing between family and work will be a problem for the majority of women. For me, as a family-oriented person, I will choose to spend more time taking care of my home and caring for my family, but I will always get the job done in the best way. I think it all depends on you, as long as you are happy and satisfy with your choices.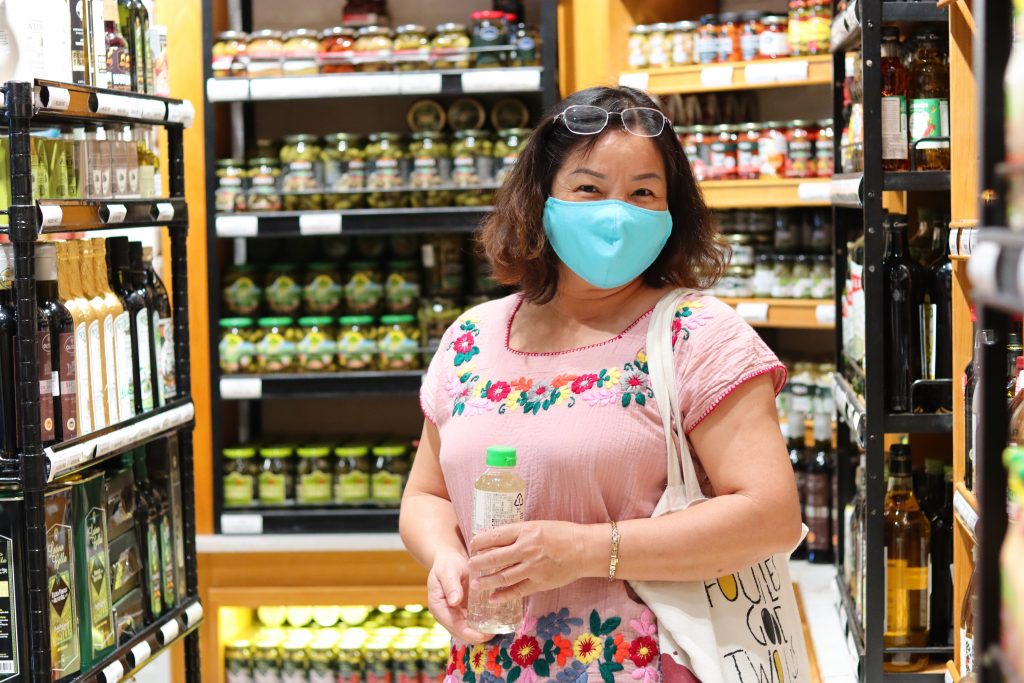 Mrs.Nhung – Homemaker
Q: Do you usually go shopping at Annam Gourmet?
A: Not really but I've started going since I lived in District 1, until now when I move to District 7. Normally I go to other supermarkets. However, for some special and premium products, I will buy them at Annam Gourmet. Especially, I always get salad at Annam Gourmet as I believe in Annam Gourmet's organic products quality. 
Q: Do you have any advice for the young ladies?
A: Each person has their own choices and path. You can find advice on the Internet and in many books. I am just an ordinary woman who went to school, then worked, got married, had children and retired already, maybe my advice is not suitable for the young generation because there is too much information you can find or people for you to follow. However, In my opinion, no matter what generation you are from, as a woman, we should focus on our family. Learn to take care of your health and love yourself. You can't love someone unless you love yourself first.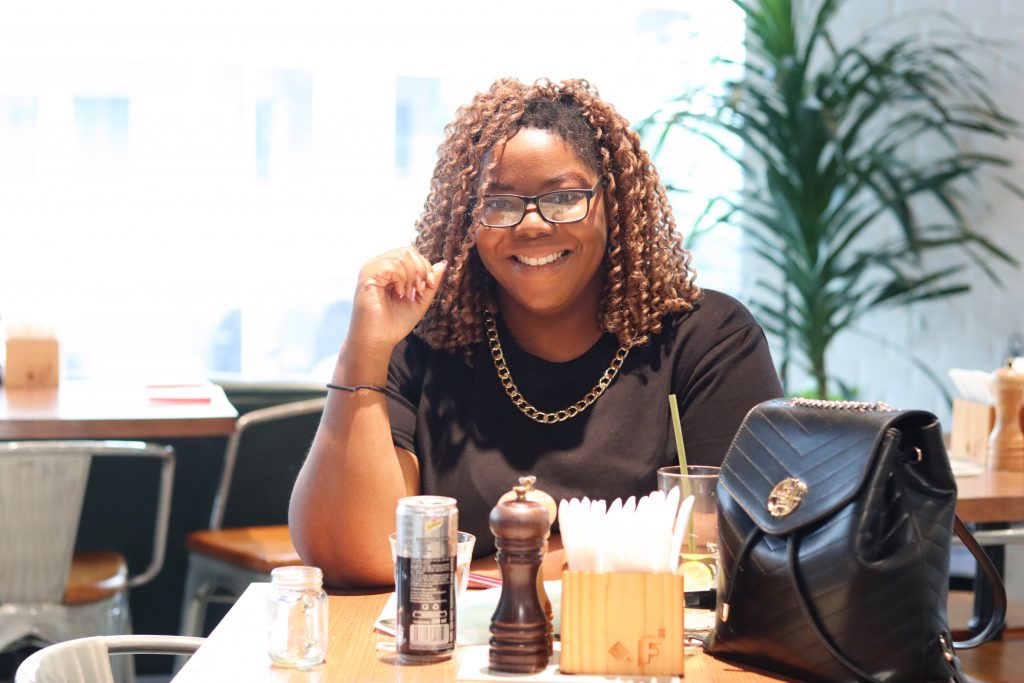 Ms.Angela – Academic Management
Q: What do you like most about Annam Gourmet?
A: I guess the food is what I love most here. At Annam Gourmet, they have special occasions food such as Christmas, Thanksgiving. They also have specialty from my place, which I can't anywhere else but Annam Gourmet.
Q: What is one of the most challenges that women face nowadays, in your opinion?
A: In the past, if a woman wanted to be successful, she had to do what a man can do. Nowadays, people are more open-minded so women can prove themselves in different ways and be accepted easier. That also strengthens women to rise up and assert themselves with their choices.