LUXURY HAMPERS FOR YOUR FAMILY AND PARTNERS
2021 has flown by and brought about many changes. Join Annam Gourmet in the celebration of a brillant and lucky 2022. Just as a tiger's exploration of a blooming and vibrant flower garden, we approach this new beginning with happiness, joy and energy. This year, we would like to help you send the warmest and best wishes to your loved ones, family and partners by delivering carefully selected gifts, wrapped in our exclusive hamper.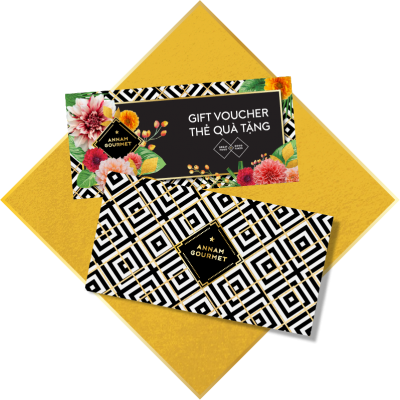 Aside from the aforementioned options of hampers or making your customized gift baskets for your business partners, families and friends, Annam Gourmet also offers gift voucher options if you prefer greater product choice and flexibility. Gift vouchers are a simple but perfect option that brings the receivers the ability to choose their preferred products out of over 7.000 options at Annam Gourmet stores.