If chicken and beef are your stand-by meats, you've been missing out; the other white meat is just as flavorful and easy to transform into myriad meals that look like they took a lot more time and effort than they actually did. Our favorite pork recipes are guaranteed to put pork in your weekly dinner rotation.
Roast Pork
The roast pork gets you meat that's juicy and tender on the inside but with a nice brown crust on the outside. It works perfectly every time!
Spiced pork fillet with shallots & apple
An impressive supper for two – go for the best-quality pork and don't be afraid to serve it ever so slightly pink to keep it juicy
Lemon & rosemary pork with chickpea salad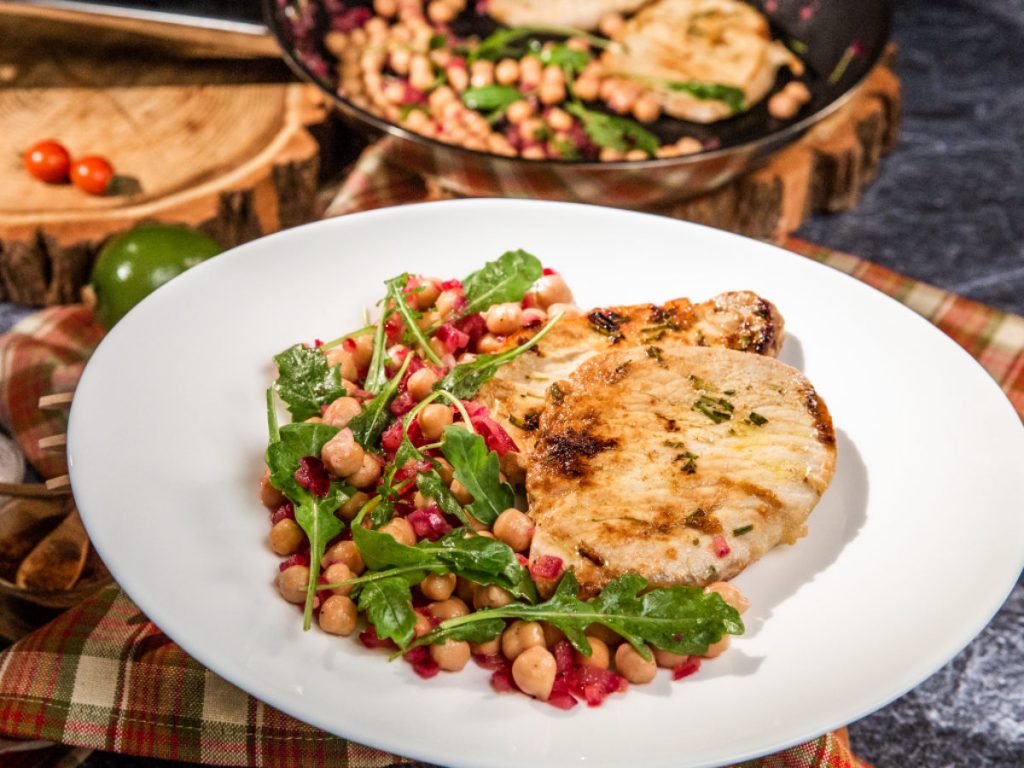 Jazz up pork with lemon and rosemary for a feel-good supper that's on the table in under half an hour
Hoisin pork with garlic & ginger greens
Marinate lean loin steaks with Chinese sauce then serve with plenty of bok choy cabbage for a healthy supper
The 6-2-2 Method
You cook it for six minutes on the first side, flip it for two minutes on the second side and then rest it for two minutes. This method has proven that you can get some really tasty, succulent pork in just 10 minutes, and it pretty much is a fail-safe method.